KITCHEN
·
O'Learys Mall of Netherlands
O'Learys Mall of The Netherlands is looking for a Kitchen manager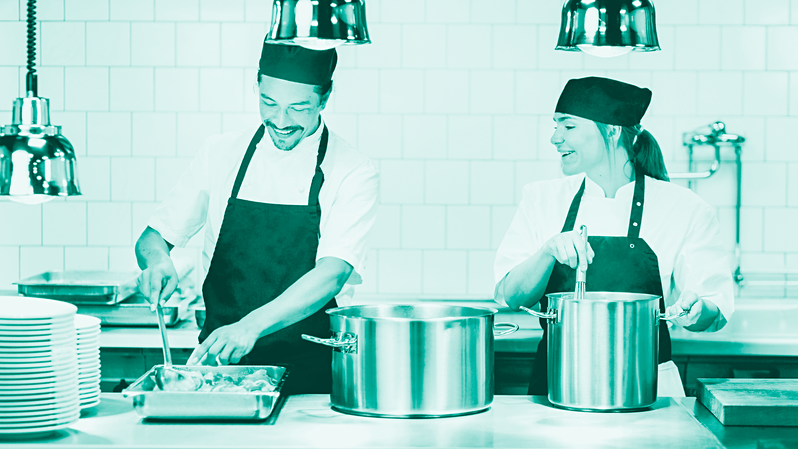 O'Learys is looking for a Kitchen Manager with passion for food, drinks, sports and people
O'Learys vision is to become the number 1 Eatertainment company in Europe by 2025. Every day, we serve tens of thousands of guests at all our venues around the world, while upholding the O'Learys love story and legacy, which began in 1988 in Gothenburg, Sweden. 
To be an employee of O'Learys means that you are a part of a community and a team approach where, we together develop and strengthen the chain and our brand. In this interplay, your knowledge, your experience and your commitment are the most important elements for our success.
Our venue is a 3300 sqm large eatertainment venue as we call it. The unique combination of food, beverage and activities, all under one roof. We offer a 3 floor social experience containing a 500 seat restaurant, bowling, shuffleboards, arcades, conferences, karaoke and we organize big live events as well.

Therefor we are looking for employees who are passionate about food, drinks, sports and people!
Duties
As Kitchen manager at O'Learys you are given the opportunity to be a part of the restaurants development, reach results and build a sustainable business. As Kitchen manager, you are responsible for food preparations according to the O'Learys concept to ensure the best possible experience for our guest – or fans as we call them at O'Learys. 
You are also responsible for stock- and cost control, recruiting new kitchen- and back of house staff, scheduling, training, enforcing policies and procedures. Maintaining a safe, secure and healthy work environment by following local legal regulations.
Skills/Qualifications 
You are a trained chef with former experience as a Kitchen manager and/or Sous Chef at an à la carte-restaurant. You challenge both yourself and your team daily. You have the ability to lead and motivate a team and create a fun and rewarding atmosphere for all employees. You have a dynamic personality with a strong passion for the hospitality business.
As a manager, you aim for results in efficiency, economic growth and personal development. As a leader, you are responsive and encouraging.  
Apply today
We are looking forward to your application!
EMPLOYMENT START: On Agreement

EXTENT: Fulltime
WORK HOURS: Evenings and weekends. 95% Operational Hours, 5% administrative work.
LOCATION: O'Learys Mall of the Netherlands, Leidschendam
WE OFFER: A fun and varied place of work, where team spirit and exceptional guest experiences is the focus of all we do.
Learn more about O'Learys at https://olearys.nl/mall-of-the-netherlands/


Department

Role

Head Chef

Locations

O'Learys Mall of Netherlands
O'Learys Mall of Netherlands
ADVANTAGES TO WORK WITHIN OUR FAMILY
Challenge yourself

Get motivated with competitions and challenges

Develop

Develop through our introduction and training program and of coruse our leadership programs.

Career opportunities

Go further in your career by becoming a manager, trainer, work at different O'Learys restaurants around the world or become a franchisee

Staff benefit program

Get discounts and offers at all O'Learys restaurants.
CORE VALUES
We believe in developing people with values consistent with our own:
- Fair - We embrace diversity. We work as a team, are fair at all times and keep our doors open to all.
- Passionate - We do things wholeheartedly and embrace our passion for food, service and people.
- Proud - We are each of us proud to be a part of the family, our restaurant and our craft.
About O'Learys
O'Learys is a franchise chain where O'Learys Trademark is the franchisor. Our restaurants are located in a number of countries in Europe, Middle East and Asia.
Coworkers
2500 world wide
KITCHEN
·
O'Learys Mall of Netherlands
O'Learys Mall of The Netherlands is looking for a Kitchen manager
Loading application form