MANAGER
·
O'Learys Karlstad
O'learys Bowling & Games Karlstad söker Restaurangansvarig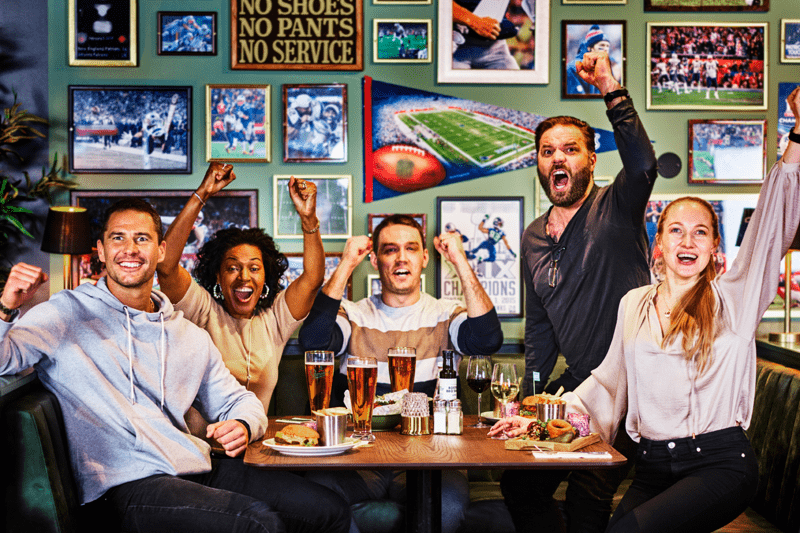 O'Learys söker medarbetare som har passion för mat, dryck, sport och människor
O'Learys Bowling och Games Karlstad är ett eventcenter där mat, dryck, sport och olika aktiviteter alltid är i fokus. 
O'Learys Bowling and Games Karlstad omsätter ca 50 000 000 kr och har ungefär 100 medarbetare. På en yta på 3 000 kvm erbjuder vi mat, dryck, sport, bowling, minigolf, shuffelboard och nattklubb.
Arbetsuppgifter
Som restaurangansvarig på O'Learys får du chansen att driva försäljning, nå resultat och bygga en hållbar verksamhet. Som restaurangansvarig ansvarar du för rekrytering, schemaläggning, planering och budgetering samt utbildning av personal inom din avdelning Du deltar i det dagliga arbetet i restaurangen och ser till att den löpande driften i restaurangens sköts.
Vi söker dig som
Du har erfarenhet från restaurang och har arbetat som ledare med medarbetaransvar. Du ansvarar för servicekvaliteten till gästerna genom att leda och coacha medarbetarna till att utvecklas och nå uppsatta mål tillsammans.
Som person är du orädd, noggrann och har god samarbetsförmåga. Som chef är du resultatinriktad, strategisk och tar ansvar för dina uppgifter. Du agerar lyhört och uppmärksamt på andra människor.
Sök tjänsten genom att skicka in din ansökan redan idag.
Välkommen med din ansökan!
START: 01 januari eller efter överenskommelse
OMFATTNING: Heltid 100 %
ARBETSTIDER: Dag och kvällsarbete, vardagar och helger
PLATS: Olearys Karlstad, Tingvallagatan 9
VI ERBJUDER DIG: 
En spännande arbetsplats med stora utbildnings och utvecklings möjligheter.
En kollektivansluten arbetsplats med schyssta villkor!
KONTAKT: Andres Romero andres.romero@olearys.se 070 4136540
O'Learys Bar & Restaurant - är en svensk franchisekedja som grundades 1988 i Göteborg. Idag finns över 120 restauranger i Sverige, Norge, Danmark, Finland, Spanien, Förenade Arabemiraten, Singapore, Kina och Vietnam. Den totala omsättningen uppgick 2019 till 2,4 miljarder kronor. O'Learys har som ambition att bli den största kedjan inom Eatertainment i Europa. Mer information hittar du på www.olearystrademark.com
WHY JOIN OUR TEAM
Challenge yourself

Get motivated with competitions and challenges

Develop

Develop through our introduction and training program and of course our leadership programs.

Career opportunities

Go further in your career by becoming a manager, trainer, work at different O'Learys restaurants around the world or become a franchisee

Staff benefit program

Get discounts and offers at all O'Learys restaurants.
CORE VALUES
We believe in developing people with values consistent with our own:

- Fair -We believe that all human beings are of equal worth.

- Passionate - We do things wholeheartedly and embrace our passion for food, service and people.

- Proud - We are proud of our brand and delivering exceptional guest experience every time.
About O'Learys
O'Learys is a franchise chain where O'Learys Trademark is the franchisor. Our restaurants are located in a number of countries in Europe, Middle East and Asia.
Coworkers
2500 world wide
MANAGER
·
O'Learys Karlstad
O'learys Bowling & Games Karlstad söker Restaurangansvarig
Loading application form